Treatment of Male Infertility
Infertility is a challenging and emotionally taxing experience that affects millions of couples worldwide. While often thought of as a primarily female issue, male infertility plays a significant role in couples' struggles to conceive. However, advancements in medical science have brought forth an array of innovative treatments for male infertility, offering hope and solutions to those facing this hurdle on their journey to parenthood. In this article, we will discuss mainly about the Treatment of Male Infertility.
Male Infertility
Male infertility refers to a man's inability to impregnate a fertile female partner despite regular unprotected intercourse for an extended period. It can result from various factors, including sperm quality, quantity, motility issues, hormonal imbalances, anatomical abnormalities, or genetic factors. Accurate diagnosis is crucial to determine the underlying cause and tailor a suitable treatment plan.
The Diagnosis of Male Infertility
Before embarking on a treatment plan, a comprehensive diagnostic evaluation is essential. This typically involves a series of tests, including:
Semen Analysis: A fundamental test that assesses sperm count, motility, morphology, and other vital parameters. Abnormal results may prompt further investigation.
Hormonal Analysis: Blood tests to evaluate hormone levels, particularly testosterone and follicle-stimulating hormone (FSH). Hormonal imbalances can significantly impact sperm production.
Genetic Testing: In cases where genetic factors are suspected, genetic testing can identify any chromosomal abnormalities or genetic mutations that may contribute to infertility.
Scrotal Ultrasound: To detect any anatomical abnormalities in the testes or surrounding structures.
Sperm Function Tests: Assessing sperm penetration and binding abilities, as well as their ability to survive in the female reproductive tract.
Treatment Options for Male Infertility
The treatment of male infertility varies depending on the specific cause. Here are some of the innovative treatments available today:
Lifestyle Modifications:
Diet and Exercise: Maintaining a healthy weight and engaging in regular physical activity can positively impact sperm quality.
Stress Management: High-stress levels can adversely affect fertility. Relaxation techniques like yoga or meditation can help.
Medications:
Hormone Therapy: In cases of hormonal imbalances, hormone replacement therapy can help restore normal levels.
Antioxidants: Supplements like vitamin C, vitamin E, and coenzyme Q10 may improve sperm quality by reducing oxidative stress.
Surgical Interventions:
Varicocele Repair:  Varicoceles are enlarged veins in the scrotum that can affect sperm production. Surgical correction may improve fertility.
Vasectomy Reversal: For men who have previously undergone vasectomy and wish to father children again, vasectomy reversal surgery can be an option.
Sperm Retrieval: In cases where sperm production is severely impaired, surgical procedures like testicular sperm extraction (TESE) or epididymal sperm aspiration (PESA) can be used to collect sperm for assisted reproductive techniques.
Assisted Reproductive Technologies (ART):
Intrauterine Insemination (IUI): Process involving the collection and selection of high-quality sperm, which is then directly injected into the woman's uterus during ovulation.
In Vitro Fertilization (IVF): Eggs and sperm are combined in a laboratory dish, and the resulting embryos are transferred into the woman's uterus.
Donor Sperm:
When male infertility is insurmountable, couples may consider using donor sperm for conception.
Homeopathic medicines:
Homeopathy offers remedies like Agnus Castus, Lycopodium, Selenium, and many more for male infertility, addressing issues like low libido, sperm quality, and motility.
Consult a qualified practitioner and consider conventional medical treatments for comprehensive care and higher success rates in treating male infertility.
Summary
Male infertility is a complex issue with a range of causes, but it is not an insurmountable obstacle to parenthood. Thanks to ongoing advancements in medical science, a multitude of treatment options are available, offering hope and possibilities to couples facing this challenge. By seeking proper diagnosis and exploring these innovative treatments, couples can increase their chances of realizing their dream of becoming parents.
Buy Now: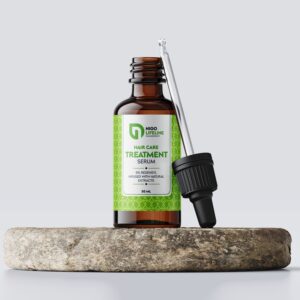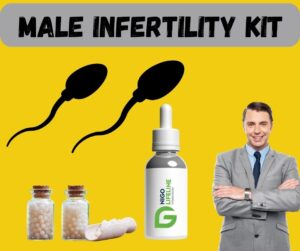 Related Articles: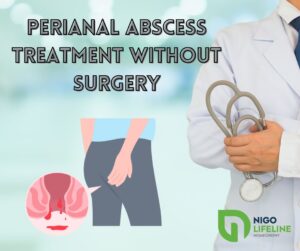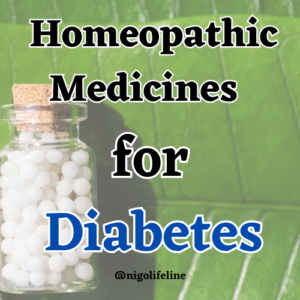 Follow us: