Female Infertility Treatment
Female infertility is a complex and emotionally challenging condition that affects millions of women worldwide. It can be caused by a variety of factors, both physical and emotional, making each case unique. Fortunately, advancements in medical science have paved the way for many treatment options, offering hope and support to those on their journey to parenthood. In this comprehensive guide, we will explore female infertility treatment in detail, from diagnosis to the array of available therapies.
Female Infertility Causes
Before delving into treatment options, it's crucial to understand the underlying causes of female infertility. Infertility in women can result from various factors, including:
Ovulatory Disorders: Irregular or absent ovulation can prevent conception.
Structural Issues: Abnormalities in the reproductive organs can hinder fertility.
Hormonal Imbalances: Disruptions in hormone levels can affect the menstrual cycle and fertility.
Age-Related Factors: Fertility declines with age due to reduced egg quality and quantity.
Lifestyle Factors: Smoking, excessive alcohol consumption, and obesity can impact fertility.
Medical Conditions: Conditions like polycystic ovary syndrome (PCOS) and endometriosis can lead to infertility.
Female Infertility Diagnosis
Diagnosing the specific cause of female infertility is the first step towards effective treatment. The diagnostic process often includes:
Medical History: Gathering information about your menstrual cycle, sexual history, and any previous pregnancies.
Physical Examination: A thorough pelvic exam to check for abnormalities.
Hormone Testing: Blood tests to evaluate hormone levels related to fertility.
Imaging: Ultrasound or hysterosalpingography to visualize the reproductive organs.
Ovulation Monitoring: Tracking ovulation through temperature charting or ovulation predictor kits.
Hysteroscopy or Laparoscopy: Minimally invasive procedures to examine the uterus and fallopian tubes.
Treatment Options
Once the cause of infertility is identified, various treatment options are available:
Fertility Medications: Hormone therapy like Clomiphene citrate or Gonadotropins can stimulate ovulation.
Surgery: Correcting structural issues, such as removing fibroids or repairing blocked fallopian tubes.
Assisted Reproductive Technologies (ART): In vitro fertilization (IVF) and intrauterine insemination (IUI) can help couples conceive when other methods fail.
Lifestyle Changes: Adopting a healthier lifestyle by quitting smoking, managing stress, and maintaining a healthy weight can improve fertility.
Egg Donation or Surrogacy: Options for those with severe fertility challenges or medical conditions that prevent pregnancy.
Emotional Support
Dealing with infertility can be emotionally taxing. It's essential to seek emotional support, whether through counseling, support groups, or talking with friends and family. Remember, you're not alone in this journey, and seeking help is a sign of strength.
Homeopathic Treatment:
In today's time, Homeopathic treatments for female infertility is one of the best option to opt for as it is an individualized system based on a person's unique symptoms, sensitivity, constitution, and psychological factors. Homeopathic medicines are naturally prepared medicines and have the most minor side effects on the female body. Homeopathic practitioners often spend a significant amount of time with their patients, offering emotional support and counseling. This can be beneficial for individuals experiencing infertility.
In homeopathy, there are many remedies that have shown a positive result in infertility such as natrum mur, lycopodium, sepia, pulsatilla, Calcarea carb, and so on.
The Importance of a Healthy Lifestyle
Maintaining a healthy lifestyle can significantly impact fertility. Proper nutrition, regular exercise, and stress management techniques can improve your chances of conceiving. Additionally, avoiding harmful substances like tobacco and excessive alcohol is crucial for fertility.
Summary
Female infertility is a complex issue with numerous potential causes, but it's not an insurmountable barrier to parenthood. With the help of modern medical advancements and a range of treatment options, many couples can overcome fertility challenges and achieve their dream of becoming parents. Remember, seeking support from healthcare professionals and emotional support networks is essential throughout the journey. By understanding the causes and available treatments for female infertility, individuals and couples can make informed decisions and increase their chances of successful conception and a healthy pregnancy.
Buy now: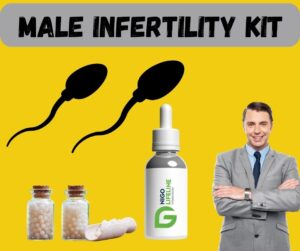 Read more: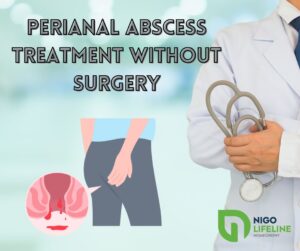 Follow us: