Homeopathic Medicine for Abscess
An abscess is a bacterial infection that causes the collection of pus in the body cavity. It is a very painful condition, the patient feels discomfort in doing usual routine work. Some of the main causes of abscess is a bacterial infection, and blocked ducts of glands of the underlying area.
Homeopathy as an alternative treatment approach for abscess. Homeopathy should be used under the guidance of a qualified homeopathic practitioner and not as self-medication. A qualified homeopathic practitioner will always give his time to note your present condition, sensitivity, susceptibility, and then individualism the case. Homeopathic remedies that are used for the treatment of abscesses are as follows:
Silicea:
This remedy is commonly recommended for treating abscesses and promoting the expulsion of pus. It is used in case of recurrent or chronic abscesses.
Hepar Sulph:
This remedy is indicated for abscesses that are extremely painful and sensitive to touch. It is helpful in promoting drainage and reducing inflammation.
Myristica:
This remedy is used to accelerate the healing process and promote the expulsion of pus. It is prescribed in cases where the abscess is slow to heal or when there is a persistent discharge.
Calendula:
This remedy is known for its antiseptic and wound-healing properties. It is used topically in the form of Calendula ointment or diluted Calendula tincture to promote the healing of perianal abscesses.
There are some more remedies that can be used in treating the abscess such as Merc sol, calcarea carb. Calcarea sulph, Arnica, syphilinum.
It's important to remember that homeopathy treats the individual as a whole, taking into consideration their unique symptoms, constitution, and overall health. A qualified homeopathic practitioner will conduct a detailed evaluation and prescribe the appropriate remedies based on the individual's specific case. It's advisable to consult a professional homeopath who can assess your condition and provide personalized treatment recommendations.
Must Read: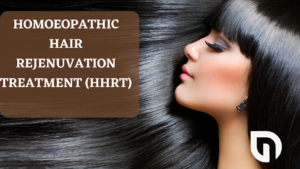 Follow us: